Exclusive Nonprofit Missouri Insurance Program
Have questions or need more information?  Contact Mike Boone: [email protected]  or (636) 489-0183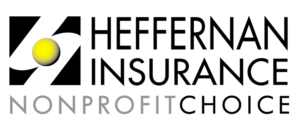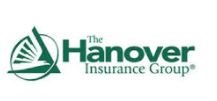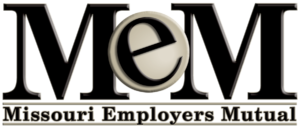 Workers Compensation, 5% expense reduction credit for your Workers Compensation Policy with Missouri Employers Mutual, with EFT (Electronic Funds Transfer) and claims loss control meeting.
$250 Credit on Workers Compensation claims management with Heffernan Insurance Brokers
Workers Compensation Dividend and Safety Grant Program via Missouri Employers Mutual.
Special pricing, underwriting, and coverage from Hanover Insurance Company for your Liability, Auto, Property, crime and other miscellaneous insurance coverage.
Future Group Employee Benefit offerings for members and their employees.
Free coverage and risk management reviews from Heffernan Insurance Brokers.
Free 30 Minute coverage and claim consultation for all members via Heffernan Insurance Brokers.
Discounted background checks and motor record checks for members via Heffernan insurance Brokers Partner Company.
Heffernan Insurance Brokers Company Information:
Heffernan Insurance Brokers is Nonprofit Missouri's endorsed exclusive insurance broker and administrator of NPMO's Missouri Insurance Program.  Heffernan has partnered with Nonprofit Missouri to help create programs that include financial benefits for both Nonprofit Missouri and its associated members.  Heffernan Insurance Brokers has been able to do this because of their extensive background in working with nonprofits both locally here in Missouri and nationally, and their continuous commitment to charitable giving and service.  Below is a brief background on Heffernan:
Heffernan Insurance Brokers has a local Missouri Office with a dedicated team, led by Michael J. Boone who has 20 years of experience in insuring nonprofits.
Heffernan is nationally ranked in the top 20 largest privately held brokerages
Heffernan is listed in the top 50 Corporate Philanthropists—and the only Insurance Brokerage on the list!
We currently have around 6,000 nonprofit clients nationally and our alliances with nonprofit insurers are among the best in the industry.
Heffernan's nonprofit team is made up of a team of professionals who are dedicated to the production, management, and support of our nonprofit clients.
Missouri Employers Mutual: Selected Workers Compensation Insurance Carrier Partner
MEM has been selected as our exclusive carrier partner, being a leading provider of Workers Compensation in the state of Missouri.
MEM began with a mission to offer fair and competitive workers compensation coverage to companies in the state of Missouri. Their commitment to servicing our Missouri business and nonprofits is evident by their 5% rate discount to Nonprofit Missouri members.
Hanover Insurance Group: Selected Property and Casualty Insurance Carrier Partner
The Hanover Insurance group has been selected as an exclusive carrier partner, because of their experience as a leading insurer of the nonprofit and the human services industry spanning over two decades.
Hanover's specialty Human Services Advantage plans offer comprehensive services to cover the unique exposures encountered by nonprofits.